Loss of ASEA-UNINET Founder Bernd Michael Rode (♱29.08.2022)
It is with great regret that we are sharing news of Univ.-Prof. Dr. DDDDr.h.c. Bernd Michael Rode's passing. The Founder and Honorary President of ASEA-UNINET passed away on August 29th, 2022, at the age of 76 in his home region of Innsbruck, Austria.
We thank the many commemorations and condolences that were shared during his Memorial, and we would like to share a few of these to highlight his enduring legacy. The online Memorial page can be viewed here.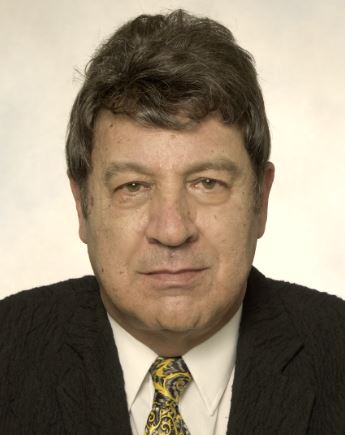 "Without Bernd Michael Rode, ASEA-UNINET would not exist in its current form. In the late 1970s, he was establishing scientific exchange and contacts between his home University, the University of Innsbruck, and several Thai Universities. This set the ground for a signed partnership between the University of Innsbruck and Chulalongkorn and Mahidol in Bangkok, the University of Vienna and Chiang Mai, the University of Agricultural Sciences in Vienna and Kasetsart in Bangkok in the 1980s and has expanded since then to ASEA-UNINET as we know it. We all share wonderful memories with Bernd, he was an exceptional and inspiring personality! The best way to remember him is to keep our network active and alive, so that he and his work will never be forgotten!"
– Prof. Dr. Gabriele Kotsis (ASEA-UNINET National Coordinator, Austria & ASEA-UNINET Past President)
"Bernd Michael Rode was an extraordinarily creative spirit and visionary. It is mainly thanks to him that ASEA-UNINET was set up. A large number of very successful and monumental research projects in Asia and Europe are due to his initiative alone. He was always a fatherly friend to us members of the ASEA-UNINET family, on whose advice and help we could always rely one hundred percent. His wit and humor are also unforgettable for all of us and we will all miss them very much. It only remains for us to carry on his legacy with the same passion."
– Prof. Dr.Dr.h.c. A Min Tjoa (ASEA-UNINET Coordinator for Technology, Innovation and Sustainability Projects for Europe)
"It is a tremendous loss of a great scientist, the founder and Honorary President of ASEA-UNINET, dear friend. Prof. Bernd Michael Rode had contributed greatly to the success of ASEA-UNINET, to the development of cooperation between Vietnamese member universities and member-universities of the ASEA-UNINET family. May his soul rest in peace."
– Assoc. Prof. Dr. Ngo Chi Trung (ASEA-UNINET National Coordinator, Vietnam & Coordinator for Technology, Innovation and Sustainability Projects for South-East Asia)
"One of the great pioneers of the internationalization of Austrian universities has died. In silent remembrance."
– Dr. Felix Wilcek (Austrian Federal Ministry of Education, Science and Research)
"Bernd Michael Rode paved the way for the academic and scientific cooperation between Austria and Thailand. His leadership, initiatives and efforts have helped developing faculty members, researchers and the Thai academic sector. His passing is the great loss for Austria and Thailand and must have filled the ASEA-UNINET alumni and colleagues with deep sorrow and a sense of great loss. The Ministry of Higher Education, Science, Research and Innovation will honor his memory and continue commitment to programs under ASEA-UNINET and academic cooperation between Austria and Thailand. He will be greatly missed by us."
– Ministry of Higher Education, Science, Research and Innovation in Thailand
In memory of Bernd Michael Rode and on behalf of the ASEA-UNINET Head Office