oead.map
The oead.map is an interactive, virtual map, which displays registered projects funded by the OeAD, including ASEA-UNINET projects (scholarships/projects/awards), and allows them to be presented in an international context. The oead.map was created by the OeAD – Austria's Agency for Education and Internationalisation, which funds projects and mobilities (including those of ASEA-UNINET), thereby enabling researchers and students from across the globe to pursue their scientific endeavours and gain international experience.
By using the oead.map, you can easily find out whether there are ASEA-UNINET projects from, or in cooperation with, your region. The oead.map also allows you to look for registered OeAD scholarship holders and connect with alumni.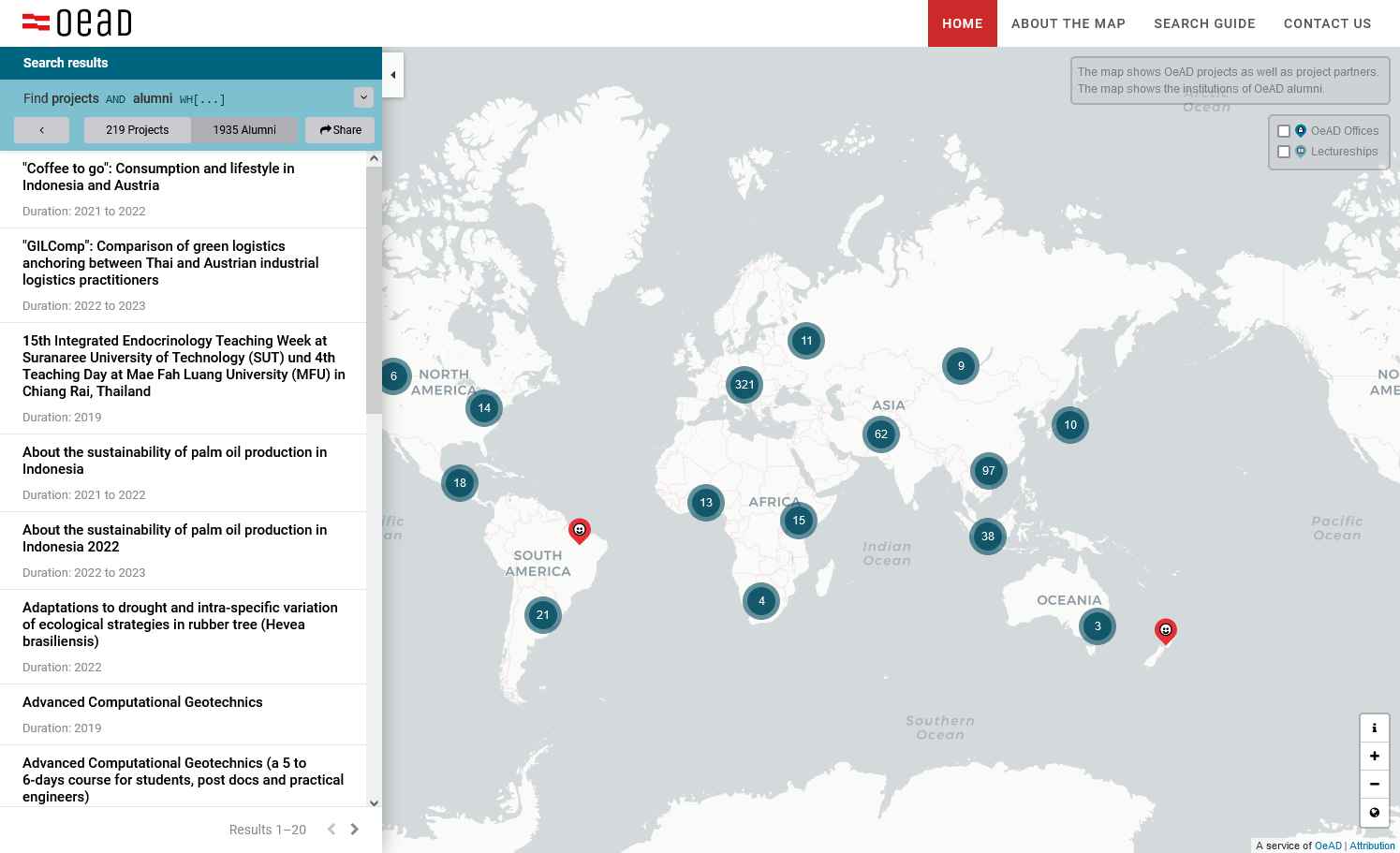 You may find further information on the oead.map, including a search guide, on the OeAD homepage here.
Please note: Due to data protection regulations, the oead.map only shows profiles of individuals who have actively given their consent.