Project Description
The Department of Geoinformatics of the University of Salzburg, Austria, concluded a week-long international capacity building workshop on 'Assessing the Suitability of Commercial Plantations in Southeast Asia (comm-PLAN)' at Chiang Mai University (CMU), Chiang Mai, Thailand. The workshop was organised jointly by Z_GIS with the Department of Geography (D-of-Geog), CMU from October 3-7, 2016 and also included a field excursion for ground truthing on October 7. The comm-PLAN project was co-funded by ASEA Uninet Austria.
Dr. Shahnawaz (Z_GIS) and Dr. Chanida Suwanprasit (D-of-Geog) conducted the workshop at CMU and trained the participants in using various spatial analysis methods related to suitability assessment.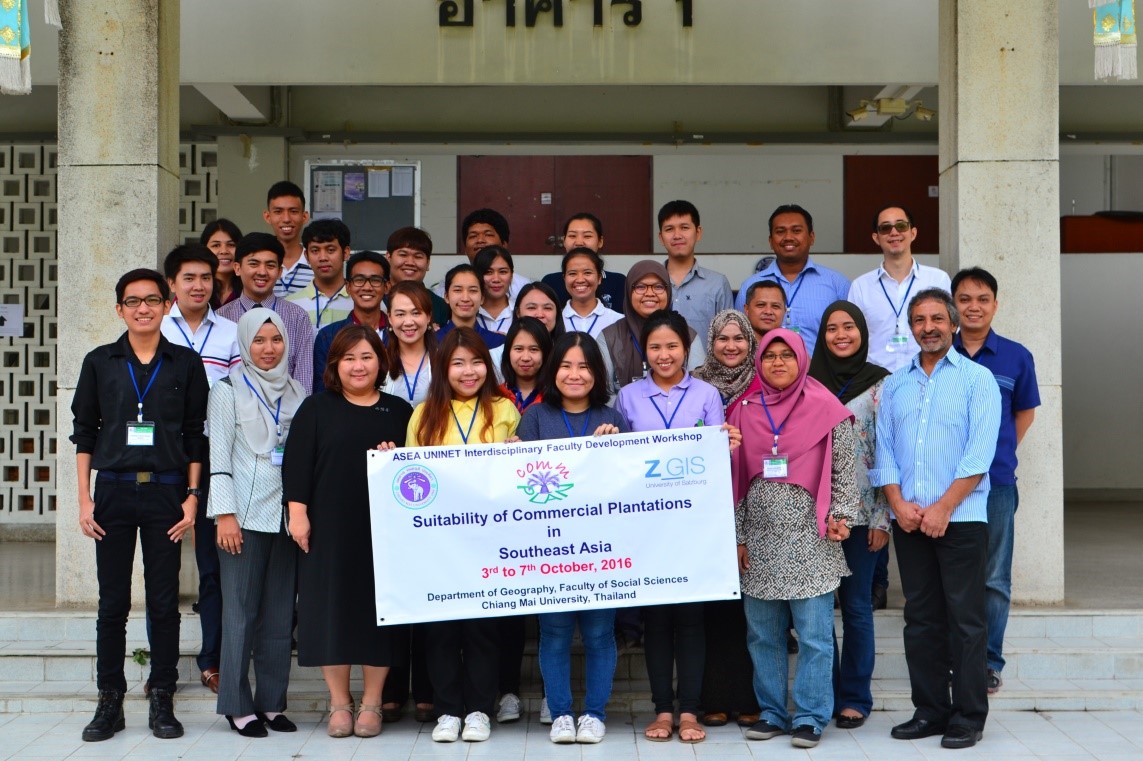 Focusing on an interdisciplinary approach, 27 teachers and postgraduate students from 10 universities located in 4 countries (i.e. Indonesia, Malaysia, Philippines and Thailand) participated in the workshop. The trainees worked on individual projects assessing the suitability of a range of commercial plantations in Southeast Asia using ArcGIS Desktop and MaxEnt software. All of them presented interesting outcomes in the concluding session.
Asso. Prof. Dr. Ajchara Wattanapinyo (Head, D-of-Geog) conferred the certificates of successful completion on the workshop participants and congratulated them for having benefited from this international workshop. She also conveyed her gratitude to Z_GIS as well as to ASEA Uninet and expressed their willingness to host more such workshops in the near future.
The list of participating institutions and number of participants is following:
Udayana University, Denpasar, Indonesia: 1 participant
University of Diponegoro, Semarang, Indonesia: 1 participant
University of Indonesia, Depok, Indonesia: 1 participant
National University of Malaysia, Bangi, Malaysia: 1 participant
University of Malaya, Kuala Lumpur, Malaysia: 3 participants
University of the Philippines, Mindnao, Philippines: 1 participant
Chiang Mai University, Chiang Mai, Thailand: 9 participants
Chulalongkorn University, Bangkok, Thailand: 2 participants
Mahidol University, Bangkok, Thailand: 2 participants
Prince of Songkla University, Phuket, Thailand: 3 participants
The Coordinating Team acknowledges and highly appreciates various types of contributions provided by the following:
ASEA Uninet, Austria
Interfaculty Department of Geoinformatics – ZGIS, University of Salzburg, Austria
Department of Geography, Chiang Mai University, Thailand (the host institution)
The participating ASEA Uninet member institutions from Southeast Asia
The details of the workshop have been submitted with the Financial Report to the OeAD Office located in Salzburg.
The details are also available on the project website.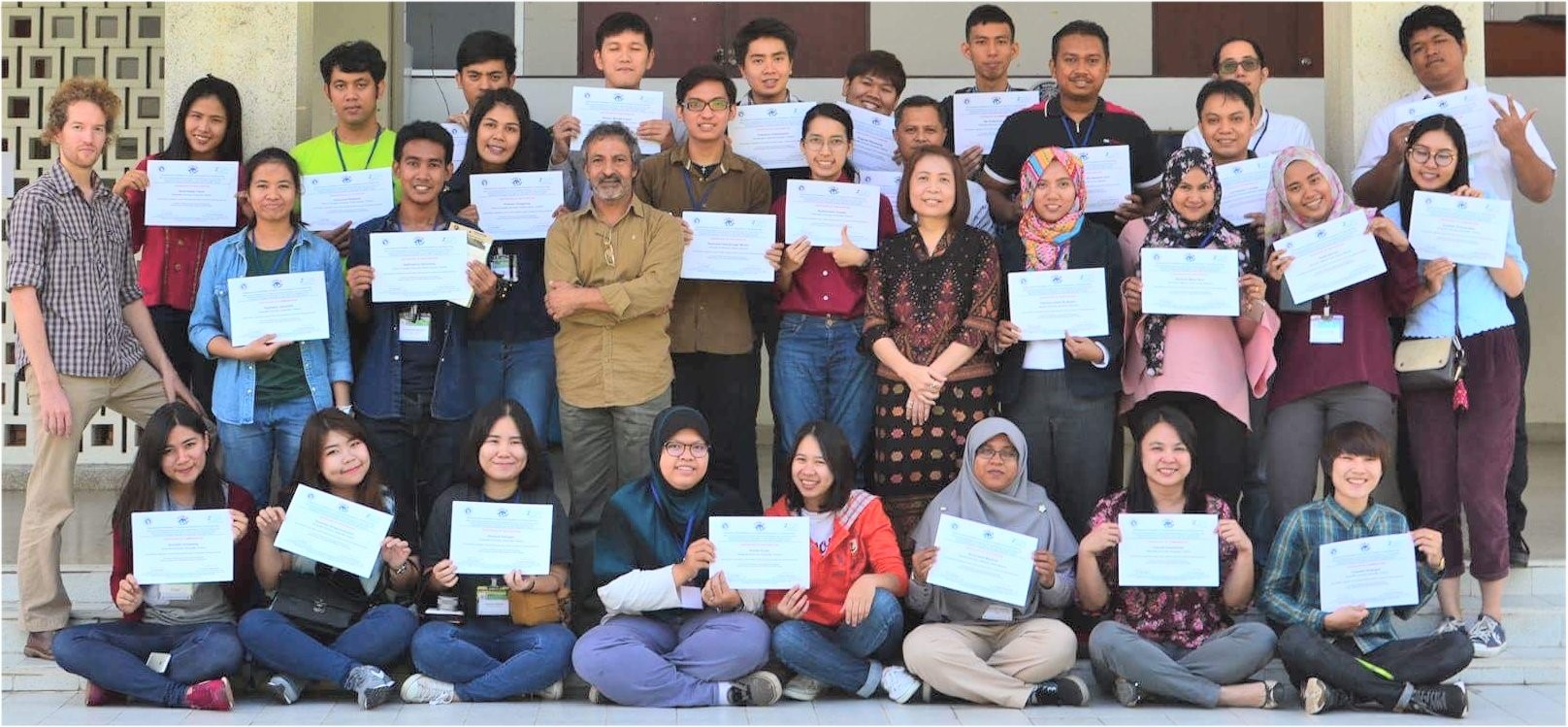 Project Coordinators:
Prof. Josef Strobl
Interfaculty Department of Geoinformatics (Z_GIS), University of Salzburg, Austria
josef.strobl@sbg.ac.at
Dr. Shahnawaz
Interfaculty Department of Geoinformatics (Z_GIS), University of Salzburg, Austria
s.shahnawaz@sbg.ac.at
Dr. Chanida Suwanprasit
Department of Geography, Chiang Mai University, Thailand
chanida.suwanprasit@gmail.com