Photo Competition: "Med Uni Graz Abroad"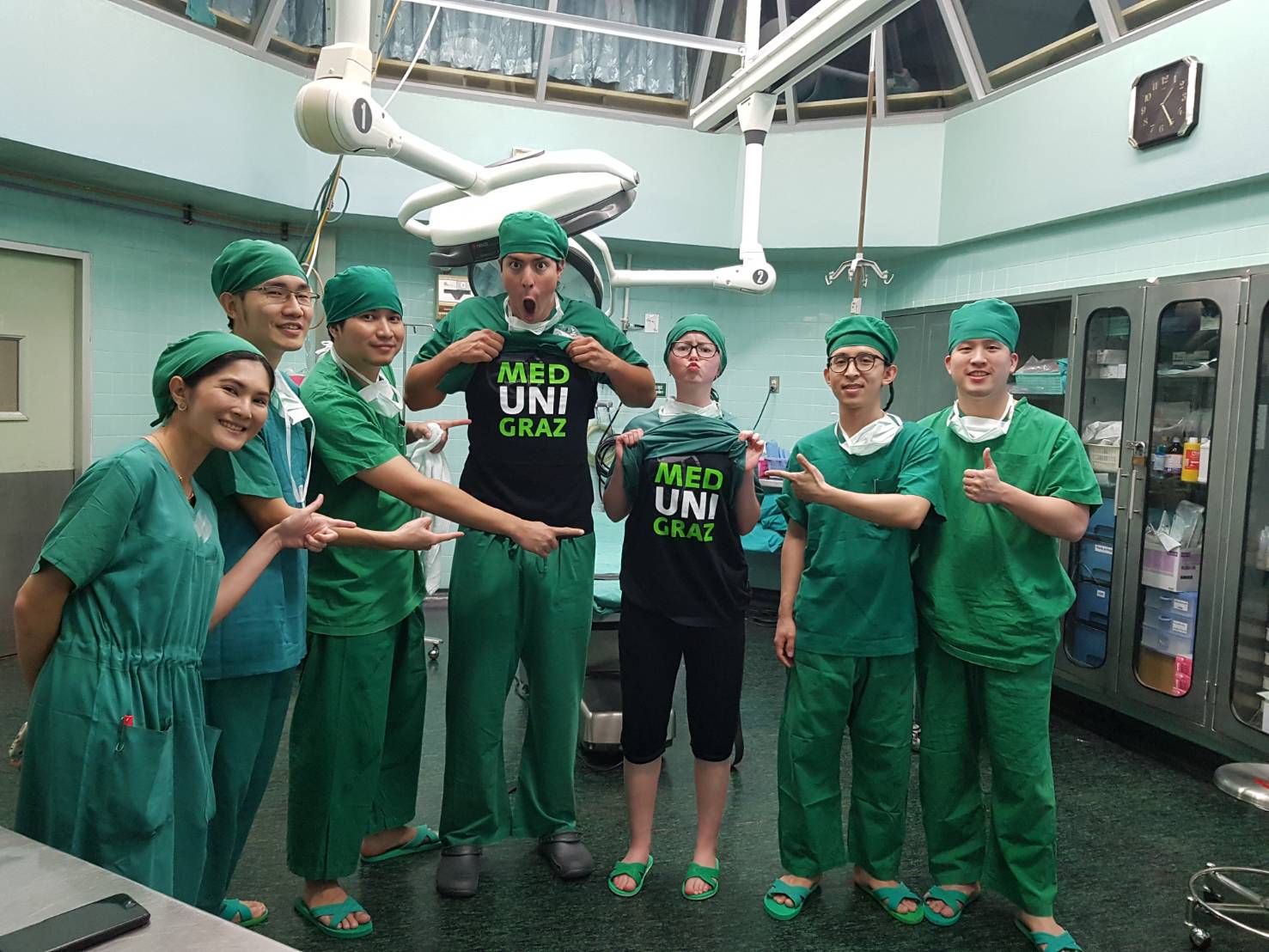 On a yearly basis, ASEA-UNINET is funding clinical traineeships (Famulaturen), allowing students to go abroad for an exchange stay at another ASEA-UNINET Member University.
Taken in February 2018, this picture won the first prize of a photo competition run by the Medical University of Graz, showing students during their clinical traineeship in Chiang Mai, Thailand. The trainees were successfully integrated in the working life and enjoyed their experience abroad.